Pictures from fishing summer 2006!
Here are some of the pictures from our summer fishing in Iceland 2006
If you want to know more about what Fishingpartner can offer, just use the link menues to the left and right!
Up in the highland. Dinner brake.
The water is high. Will the car get over??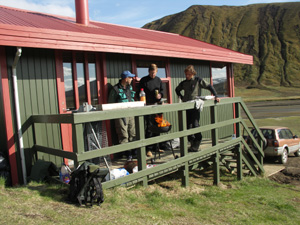 Our little house

Cooking food

Later in the evening discussions went "high"
Going fishing in the morning.
We caught a lot of fishes!
Fishingpartners
two groups caught an average of about 20 fishes per person and day. Most fishes were caught in the area of "Fjallabak" northeast from Hekla. The average for the whole area 2005 was about 7 and for 2006 about 8 fishes per person and day. It seems that we where rather sucessful. Some fishes where caught using fly and some using spinner.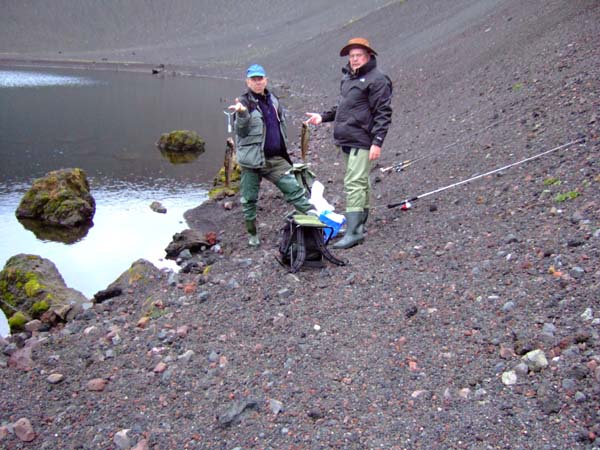 Most of the bigger fishes where caught in the crater lake called Ljotipollur. Fishing there was extremely sucessful this year.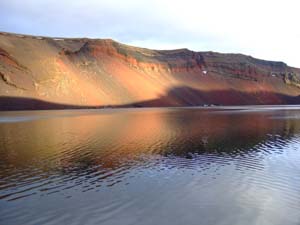 Good weather and nice coffe brakes where part of the experience.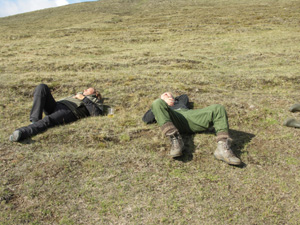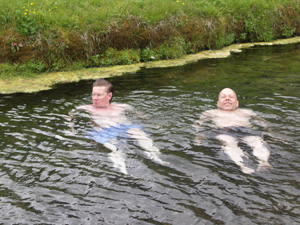 Hot springs and recreation was part of the experience as well.
Adolfo was probably one of the happiest fishermen this evening when Ljotipollur offered extremely good fishing.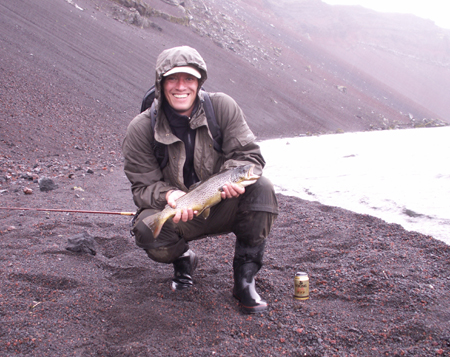 Maybe Micke was as happy after catching this nice trout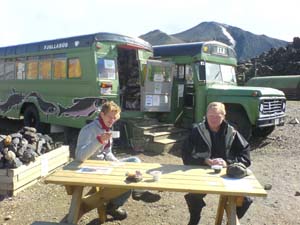 Coffé house "Fjallafang" is rather primitive but very nice.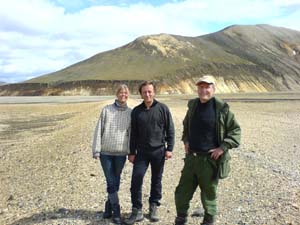 Some of the participants in this years groups.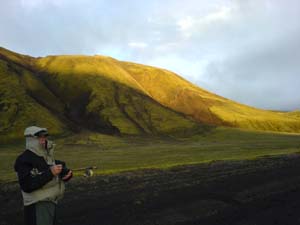 Beautiful views.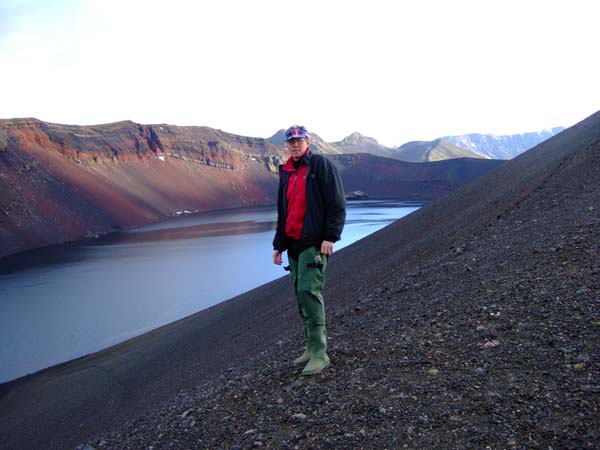 A determined fisherman just before going down to the crater lake.

This river has really "big" trout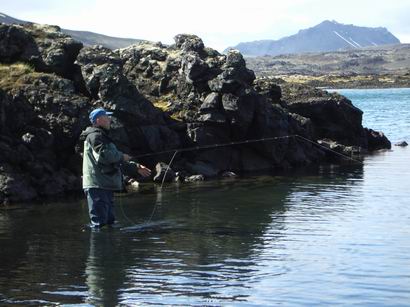 Concentrated fishing!
Eating fish for evening meal in our little house tasted very very good!
You can reach us on telephone number: +46-18 51 03 62 or +46-708-55 85 33 or via e-mail
Fishingpartner Sweden, Musikvägen 34,SE-756 50 Uppsala, Sweden
Tel:+46-18-51 03 62 or +46-708-55 85 33