Wellcome to our recreation site!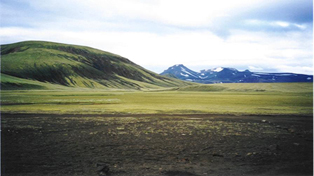 Salmonfishing in the Ellidaá river in Reykjavik Mountain view at Landmannahellir in Iceland

Photo by Petter Mörk Stockholm Sweden
View over the volcanic crater Ljótipollur at Landmannalaugar in Iceland.
The lake in the crater is a very good fishing place for trout
Here we give You information about conferences, fishing, riding, hiking and adventure. You find our main travelling goals in Iceland, Greenland, Norway and Sweden, but we also arrange conferences in southern Spain, mainly for staff and managers.
Fishingpartner Sweden in Uppsala just north from Stockholm is a company working with people. Our focus is on personal development,relaxation and wellbeeing as well as alternative health care and preventive health care.
As a part of our work We offer conferences and recreation.
We have created this internet site with sub sites in an ambition to separate and clarify our conference and recreation offers. Some of the sub sites have their own domain names to further clarify our different nisches. You are most wellcome to use our link menu and find out if what we offer fits Your needs.
Iceland and Greenland are maybe our most exotic travelling goals, but Norway and Sweden of course have their own beauty as well as lower costs. It all depends on what You are looking for.
For whole groups we can mostly design everything according to your needs. This goes for conferences as well as staff traning groups and other arrangements.
Teambuilding is one of our specialities.
We can also assist families in designing vacation trips.
As a kind of special offer We on request offer conferences, teambuilding, recreation and preventive health care in Nerja in southern Spain. For arrangements i Nerja we cooperate with "Hans Henell Personutveckling, Stockholm" and the, spanish company "Procal."
It is important to point out that Fishingpartner is not a travel agency. Travelling has to be booked separate from our offers. On request we can assist in booking and ordering tickets and we can of course help our customers to get in contact with good and reliable traveling agencies.
Varm bath in the Icelandic nature
You can reach us on phone number: +46-18 51 03 62 or +46-708-55 85 33 or via e-mail
Fishingpartner Sweden, Musikvägen 34, 756 50 Uppsala, Sweden
Tel:+46-18-51 03 62 or +46-708-55 85 33